Reveal Your Radiance: Transformative Chemical Peel Services for Glowing Skin!
Welcome to our premier dermatology clinic in Delhi, where we offer advanced and transformative chemical peel treatments to rejuvenate your skin's health and appearance. Our team of skilled dermatologists combines expertise with state-of-the-art technology to provide you with safe and effective solutions for various skin concerns.
What is Chemical Peel Treatment?
A chemical peel is a non-invasive cosmetic procedure that involves applying a specialized solution to the skin's surface. This solution gently exfoliates the top layer of skin, promoting cell turnover and revealing a smoother, more youthful complexion underneath. Chemical peels are highly customizable and can address a range of skin issues, including acne scars, fine lines, pigmentation irregularities, and more.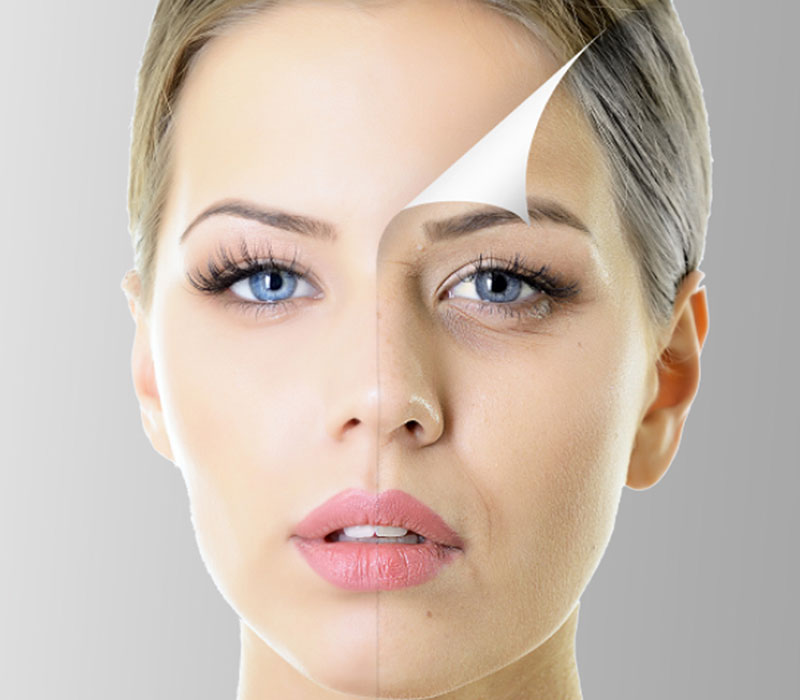 BENEFITS OF CHEMICAL PEELS:
---
Skin Exfoliation:
Chemical peels promote exfoliation by removing the outermost layer of dead skin cells. This process reveals fresh, new skin underneath, giving the complexion a smoother and more youthful appearance.
Improved Skin Texture:
Chemical peels can help improve skin texture by reducing the appearance of fine lines, wrinkles, and shallow acne scars. They stimulate collagen production, which helps to plump the skin and make it appear firmer.
Even Skin Tone:
Chemical peels can effectively address issues related to skin pigmentation, such as age spots, sunspots, melasma, and post-inflammatory hyperpigmentation. They can help even out skin tone, resulting in a more uniform complexion.
Acne Treatment:
Chemical peels can be beneficial for individuals with acne-prone skin. They can help unclog pores, reduce oil production, and minimize the appearance of acne scars. Chemical peels with beta hydroxy acids (BHAs) or salicylic acid are often used for this purpose.
Sun Damage Reversal:
Chemical peels can help reverse some of the signs of sun damage, including sunspots, freckles, and uneven skin tone caused by excessive sun exposure. They can also help improve the overall texture and quality of sun-damaged skin.
Boosted Confidence:
Improving the appearance of the skin can have a positive impact on one's self-esteem and confidence. Chemical peels can help individuals feel more comfortable and satisfied with their skin, leading to improved overall well-being.
OUR CHEMICAL PEEL TREATMENT PROCESS:
---
Consultation:
Our experienced dermatologists will assess your skin type and concerns to determine the most suitable peel for your needs.
Preparation:
Prior to the treatment, we will guide you through proper skincare preparation to ensure optimal results.
Treatment:
During the procedure, the chemical peel solution will be applied to your skin. You may experience a mild tingling sensation.
Post-Treatment Care:
We will provide you with post-treatment instructions to ensure a comfortable healing process and best results.
Follow-Up:
Our team will schedule follow-up appointments to monitor your progress and adjust the treatment plan if needed.
Chemical Peel Cost in Delhi
The cost of chemical peel treatments can vary based on the type of peel, the extent of the treatment area, and the number of sessions required to achieve your desired results. Our clinic offers competitive pricing while maintaining the highest standards of quality and safety.
WHY CHOOSE US FOR CHEMICAL PEELING TREATMENT:
---
Experienced Dermatologists
Our team includes some of the best dermatologists in Delhi, with a wealth of experience in performing chemical peel treatments.
Personalized Approach
We believe in tailoring treatments to individual skin needs, ensuring the best possible outcomes.
Advanced Technology
We utilize cutting-edge technology and the latest techniques to deliver safe and effective chemical peel treatments.
Comprehensive Care
From consultation to aftercare, we are committed to providing a seamless and supportive experience for our patients.
Schedule Your Consultation
Are you ready to unveil smoother, brighter, and healthier skin? Schedule a consultation with our expert dermatologists to learn more about our chemical peel treatments and find the best solution for your skin concerns. Rejuvenate your skin's natural beauty with our top-notch chemical peeling treatment in Delhi.
CONTACT US TODAY TO GET STARTED ON YOUR JOURNEY TO RADIANT SKIN
FAQ
FREQUENTLY ASKED QUESTIONS
---
What is a chemical peel treatment?
A chemical peel treatment is a cosmetic procedure in which a specialized solution is applied to the skin's surface to exfoliate the top layer. This process promotes cell turnover, revealing smoother, younger-looking skin and addressing various skin concerns.
What skin issues can chemical peels address?
Chemical peels can effectively address a range of skin issues, including acne scars, fine lines, wrinkles, uneven skin tone, pigmentation irregularities, sun damage, and dull complexion.
How does a chemical peel work?
The chemical peel solution contains various active ingredients that gently break down the bonds between dead skin cells. As the old skin layer peels away, new skin is revealed, leading to a fresher appearance.
Are chemical peels safe?
Yes, when performed by trained professionals, chemical peels are generally safe. It's important to follow the post-treatment instructions provided by your dermatologist to ensure proper healing and minimize any potential risks.
Are there different types of chemical peels?
Yes, there are different types of chemical peels, including superficial, medium, and deep peels. The type of peel recommended depends on your skin concerns and your dermatologist's assessment.
What can I expect during the treatment?
During the treatment, you may experience a mild tingling or stinging sensation as the solution is applied to your skin. The sensation is generally tolerable and varies based on the type of peel used.
Is there any downtime after a chemical peel?
The downtime varies depending on the depth of the peel. Superficial peels may result in minimal downtime, while deeper peels might require a few days to a week of recovery time.
How many sessions are typically needed?
The number of sessions required varies based on your skin concerns and the type of peel. Some individuals see noticeable results after a single session, while others may require a series of treatments for optimal outcomes.
Are there any side effects associated with chemical peels?
Common side effects include redness, mild swelling, and flaking of the skin, which are temporary and subside as your skin heals. Deeper peels might have a longer recovery period and more pronounced side effects.
Can chemical peels be combined with other treatments?
Yes, chemical peels can be combined with other treatments, such as microdermabrasion or laser therapy, to enhance results. Your dermatologist will recommend the best approach based on your skin's needs.
How do I prepare for a chemical peel?
Your dermatologist will provide you with specific pre-treatment instructions, which may include avoiding certain skincare products or medications to ensure optimal results and reduce the risk of complications.
Who is an ideal candidate for a chemical peel?
Ideal candidates are those with concerns such as fine lines, wrinkles, pigmentation issues, and mild to moderate acne scars. Your dermatologist will assess your skin during a consultation to determine if you're a suitable candidate.
Is a consultation necessary before getting a chemical peel?
Yes, a consultation with a qualified dermatologist is essential to evaluate your skin, discuss your concerns, and determine the most appropriate type of chemical peel for your needs.
How do I choose the right dermatologist for my chemical peel?
Choose a board-certified dermatologist with experience in performing chemical peel treatments. Look for reviews, before-and-after photos, and recommendations from trusted sources to make an informed decision.
EXCELLENCE
AWARDS & RECOGNITION
---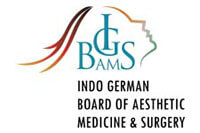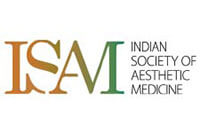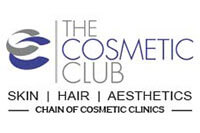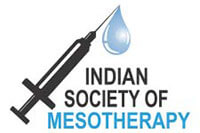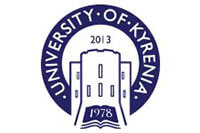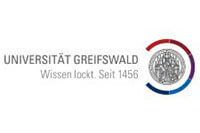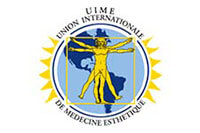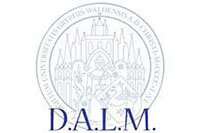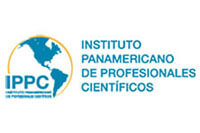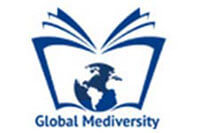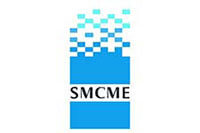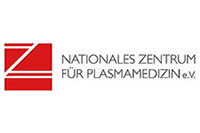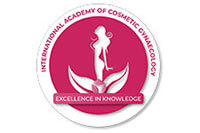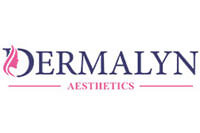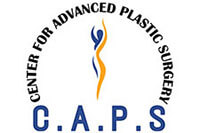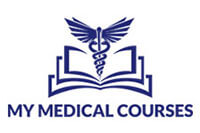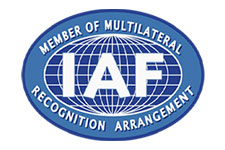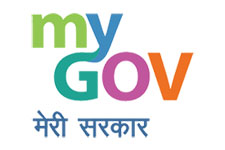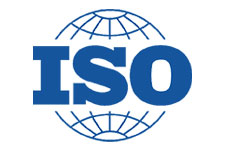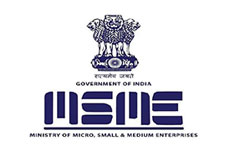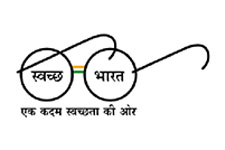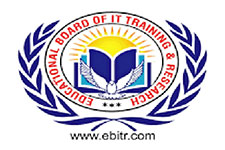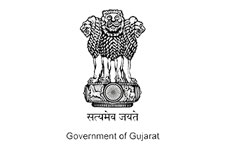 Do you have a question?
Feel free to contact
---
E-mail
---
Our Address
D 107, IInd Floor,
Panchsheel Enclave,
New Delhi, Delhi 110017